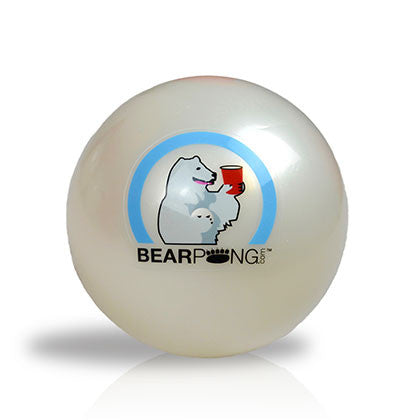 Oversized Beer Pong Balls
These balls are specifically weighted to be used with genuine BEARPONG Buckets! Each is white and has the colored BEARPONG logo permanently applied to the outer surface!
Slightly deflated balls work great indoors or in crowded environments such as Bars or Breweries. Adjust the amount of air inside to create your favorite style of play.
On the other hand, fully deflated balls are perfect for outdoor games either in the backyard or playing some giant beer pong at the beach.